EVENTS
May 15 at 5:00 PM
Each week we'll bring a guest writer to share a drink and discuss how they're finding happiness through art and literature in these distancing times. After the conversation, we'll break out into smaller groups and get to know one another. 
Click the TICKETS link to RSVP for the free Zoom conversation, or find us streaming Hugo House's Facebook Live. 
All events will happen at 5 p.m. PST / 8 p.m. EST.  TICKETS
To attend the Lighthouse Virtual Happy Hour on Friday, March 27th, from 5-6pm MTN/7-8EST, go here: https://www.lighthousewriters.org/workshop/virtual-happy-hour-reading?session=2316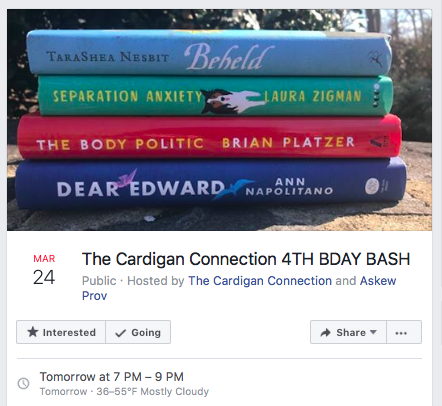 Virtual 4th Birthday Bash for The Cardigan Connection w/Laura Zigman, Brian Platzer, Ann Napolitano, and TaraShea Nesbit, Tuesday 3/24, 7-9pm EST. To attend the free online event, go here.
Left Bank Books STL Virtual Event, conversation with Shane Mullen, Thursday, 3/19 recorded here.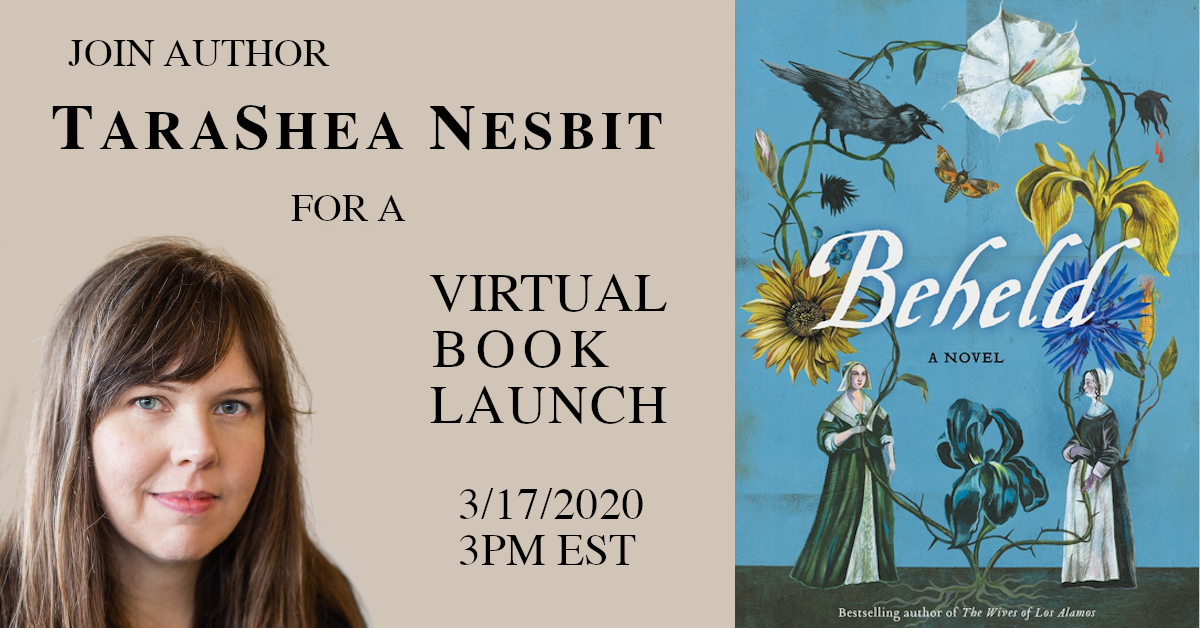 Visit the Book Launch Event on Facebook to watch the virtual book launch for Beheld, which happened on Tuesday, 3/17, at 3pm EST.